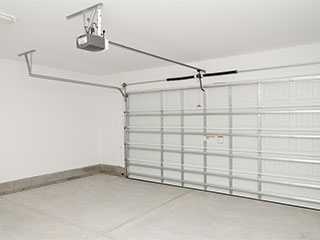 Electric garage doors are just like ordinary ones except offer the convenience of being operated remotely or automatically. They can integrate sensors and motors for automatic opening and remote opening or closing. The presence of electronic components, however, also means they require some special care from time to time. The following steps can serve as good maintenance guide.
How to Operate Manually
Turn off the electric garage door opener and disengage it from the door to enable manual operation. Ascertain that the electric door opener is unplugged before attempting to do this and look for the release cord. Be sure to check nothing is in the way and let the door open slowly. It is usually a good idea to put something in place to prop it open.
Check The Balance
Keep an eye on the balance of the door. Make sure that the door's weight is equally distributed. If it is looking wonky, this could indicate a problem with the spring tension or track alignment. Worn out or broken springs should always be quickly replaced.
Dents & Defects
Check the tracks for dents and other obstructions which could cause the door to move in a crooked way. The stress of a crooked door can damage or quickly degenerate your electric opener. If there are dents, have them seen to and fixed as soon as possible. You should also clean the tracks now and again and ensure there is nothing in their way.
Lubricate The Moving Parts
Lubrication is an important part of maintaining a door but you have to be extra careful when it comes to maintenance. Ensure you select the right lubricant for your system and apply to the moving metal parts to prevent excessive friction and rust or corrosion. You should using grease as it can attract dust and dirt into the parts where it is has been applied. Also, don't overuse it. Apply just enough lubricant to make parts move smoothly. Dripping oil may go to parts where they shouldn't, like the sensors and the wiring.
Look After The Sensors
It is important to perform sensor maintenance. Having an electric door would be useless if the sensors are not working. Clean the sensors occasionally and check they are responsive by placing something like a broom in the path of the door – if they're functioning, the door should automatically detect this and reverse.
If you notice a more significant problem or haven't had your routine maintenance check by a professional for a while, don't hesitate to get in touch with our talented team at Garage Door Repair Bay Area!