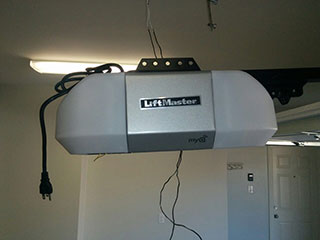 Identifying The Problem
Garage door openers are responsible for the automatic opening and closing of your door. They come in three types: the belt drive, chain drive and screw drive opener. If yours suddenly stops working, it may be fairly east to deal with – for example, it could simply be a problem with the power source or with the battery of the remote control. Other issues, like if your door is not opening or closing all the way, or if is reversing immediately after hitting the ground, may also be signs of trouble with the opener. You do not have to figure things out yourself, leave ask to our reliable and talented technicians.
Is Your Unit Faulty?
Our experts at Garage Door Repair Bay Area are skilled when it comes to repair services, which includes fixing faulty door openers. If your unit has suddenly started to operate more noisily, this could indicate that the motor gear is wearing out. Problems may also be attributed to a fried electrical wire or circuit board issue. Whatever the problem, we will inspect, troubleshoot and replace any damaged components. We take pride in the quality of our work which is always carried out by trained, experienced and hardworking technicians. Whichever type of opener you are using, count on us for repair.
New Unit Installation
Openers should be credited for your door's automation. If you are still using your door manually or if your unit is considerably old, you are probably missing numerous advantages that more recent models offer. Asides from convenience, many new units are equipped with advanced security features which could enhance the safety of your whole property. Our technicians can install and replace any new opener as needed. We'll tell you which product is right for you, and ensure the horsepower of your new unit matches the weight and type of your door. Standard openers accommodate 7-feet tall door, while taller ones require an extension kit – we'll also guide you in this respect.
Contact us today to discuss your needs or book an appointment, we'll be glad to hear from you and explainhow we can help further.
We also take care of:
Roll up Garage Door Maintenance
Emergency Garage Door Repairs
New Garage Door Clickers & Remotes
Garage Door Extension Spring Installation