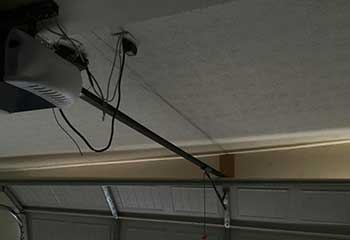 Garage Door Opener Repair
Customer Issue: Garage door not opening fully and keeps going back down after a certain height. This made it impossible to get Mrs. Baily's car out.
Our Solution: First we switched the automatic garage door to manual mode and tested the springs. They were good, so we asked Mrs. Baily to take her car out of the garage. We then did some troubleshooting on the opener and found that its limit switch was damaged. That made the door mistakenly think halfway was fully open. We replaced the switch and the problem was solved.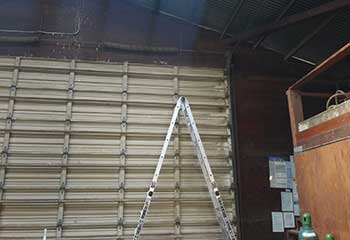 Broken Spring Replacement
Customer Issue: Broken spring prevents the garage door from opening without putting tons of strain on the opener.
Our Solution: We began by stabilizing the garage door and securing it in place with two ladders. Then, once we removed the broken parts of the old spring, we installed a new one. Some tension adjustments later and the door was back to its usual operational self.
John Abrahms
- Emeryville