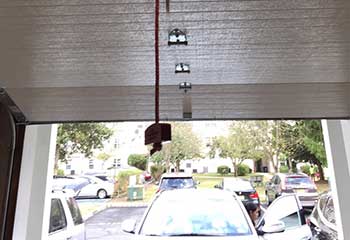 Garage Door Off Track
Customer Issue: Ms. Pratt grew very confused and concerned when her garage door suddenly stopped working while partway open.
Our Solution: We discovered that construction had been going on close by to Ms. Pratt's home. All the debris from it had been getting caught in her garage door tracks, and enough of it accumulated to cause some of the rollers to come out of it. Our professionals secured the door to keep it in place, then pried the tracks open to clear out the materials and reinsert the rollers.
Tricia Pratt
- Pleasanton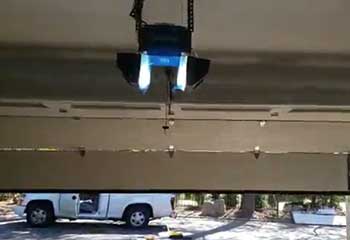 Garage Door Opener Replacement
Customer Issue: After seeing how useful her neighbor's smartphone-compatible garage door opener could be, Mrs. Goodwin wanted one.
Our Solution: Out of the various models we suggested, Mrs. Goodwin picked a Linear LDCO850 model garage door opener. Not only is it smartphone compatible like she wanted, but it allows multiple people to use theirs to operate it. This way, her whole family could use it. We removed the original opener to slide the new one onto the overhead rail and connect it, as well as set the safety sensors up.