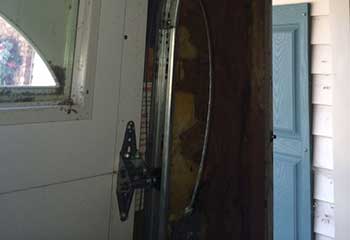 Track Replacement
Customer Issue: One of the Blagens' tracks cracked apart during door operation. The cause of this break is unclear. Whatever the cause, they needed a new track installed.
Our Solution: After disconnecting the door and lifting it out of the garage entryway, we got to work removing the screw that held the tracks in place. The broken tracks came out in several pieces, but without much complication beyond that. After installing the new replacement tracks and leveling and tightening them, we put the door back on and tested it out.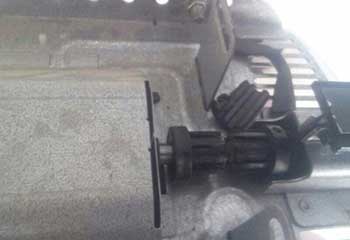 Garage Door Opener Repair
Customer Issue: Mr. Furrier's chain drive pulled itself taut and started stretching until he feared it would break. Closing the garage door and turning it off did not help the chain.
Our Solution: As expected, the chain was caught inside of the opener, and one of the links stretched almost to breaking. We removed the drive chain and spooled a new one in its place after cleaning and oiling the spool and trolley. No noises after that.
Julius Furrier
- Brisbane