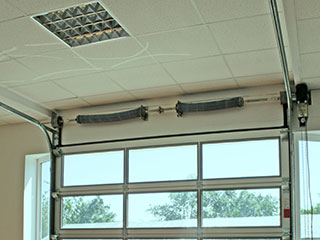 A time will eventually come when your garage door will need new springs. This is not something that should surprise anyone, as the mechanism operates under considerable tension every day. The entire weight of the door is supported by the springs, making their coils stress each time you open it. As a result of this constant wear, after a certain amount of years passes, you'll need to have the garage door springs replaced. Whether they first break or grew weak to become inefficient, this will be the ultimate solution. But doing this safely is the trick. And with help from the experts at Garage Door Repair Bay Area, that won't prove any problem whatsoever.
Getting Broken Springs Replaced Safely
It's not a matter of if; it's a matter of when. And the when plays a huge part here, as garage door springs often break when it's inconvenient. The last kind of headache you need when you're hurrying off to catch an appointment or something is to suddenly have to figure out what's wrong with the garage door. Broken springs will make it more difficult to lift the panels, and put a lot more strain on other parts when you do. This can cause other garage door parts to break, which will lead to more expensive repairs. So the best course of action is to get the broken springs replaced by professionals, preferably someone nearby. Naturally, the Garage Door Repair Bay Area professionals can help with that. Our same-day service offers emergency solutions every day for any broken spring problem you encounter.
Fast Repairs For Bay Area Garage Door Springs
With such dangerous parts, you should let expert technicians handle the replacement. Doing it incorrectly can lead to very serious injuries, which is obviously something you'll want to avoid. As the top local source for broken spring replacement near Bay Area, our garage door repairmen help homeowners from all surrounding areas with emergencies and scheduled repairs and maintenance. When you need a hand or a quick fix after a garage door spring broke all of a sudden, give us a call!