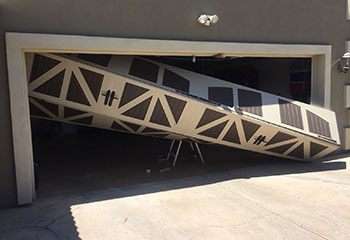 Track Replacement
Customer Issue: This customer didn't know exactly why her left garage door track broke in half, but it happened and she needed help installing a new one.
Our Solution: Getting the garage door disconnected and lifted out of the way was the first step. Next, the team unscrewed the broken track segments, and checked its twin for warning signs. They then leveled and screwed the replacement in, applied some oil, and reconnected everything for testing.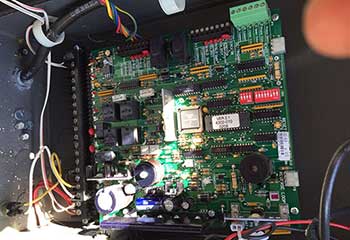 Opener Repair
Customer Issue: The opener stopped working after a series of power surges. Unplugging and plugging the unit back in didn't help.
Our Solution: Our team made sure there was nothing wrong with the electrical outlet or the power cable before opening the housing unit itself. The circuit board was burned out, and replacing it solved the problem, though the remote control needed reprogramming, which we proceeded to complete on the spot.
Spring Replacement
Customer Issue: Broken torsion spring.
Our Solution: After carefully disengaging the opener and removing the damaged leftovers of the old component we installed a new oil tempered torsion spring that was much more durable than the previous one and made sure it was adjusted correctly.
Maurice Smith
- Daly City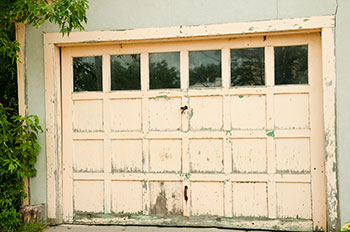 New Garage Door Installation
Customer Issue: Wanted a new door.
Our Solution: After explaining the different options that were available to her, this customer finally decided to go with an insulated garage door from Clopay's Modern Steel collection. After removing her old door and installing the new model we made sure everything was working correctly and that the customer was completely satisfied.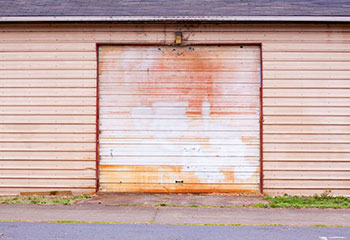 Panel Replacement
Customer Issue: Rusty panels.
Our Solution: As we arrived at this customer's home, we were quick to notice that about a quarter of their garage door had been completely mottled with rust. We quickly assessed the situation and proceeded to remove the damaged panels and install new matching ones in their place. The door ended up looking better than ever.
David Arbett
- Mill Valley